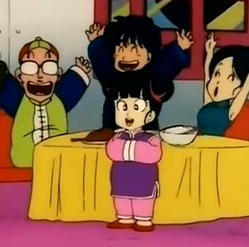 Xinesos
'
Planeta
Terra
Localització
La Xina (Dr Slump, volum 8), Vila del Pingüí (Illa Gengoro)
Primera aparició
Dr. Slump Volum 8 , capítol (manga)
Dr. Slump capítol (anime)
Bola de Drac Volum 6 , capítol (manga)
Bola de Drac capítol (anime)
Espècie
Humans
Animals humanoides
Tipus de Societat
Agraria, industrial en algunes zones
Llengua
Xinès
Llengua comuna

-}
Ad blocker interference detected!
Wikia is a free-to-use site that makes money from advertising. We have a modified experience for viewers using ad blockers

Wikia is not accessible if you've made further modifications. Remove the custom ad blocker rule(s) and the page will load as expected.