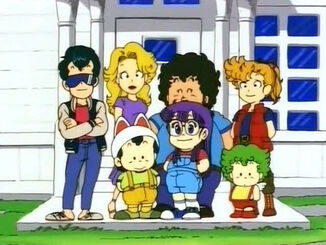 Japonesos
日本人 Nihonjin, Nipponjin
Planeta
Terra
Localització
Illa Gengoro)
Primera aparició
Dr. Slump Volum 1 , capítol (manga)
Dr. Slump capítol (anime)
Bola de Drac Volum , capítol (manga)
Bola de Drac capítol (anime)
Espècie
Humans
Animals humanoides
Monstres humanoides
Androides
Tipus de Societat
Agraria, industrial en algunes zones
Llengua
Japonès
Llengua comuna
Ad blocker interference detected!
Wikia is a free-to-use site that makes money from advertising. We have a modified experience for viewers using ad blockers

Wikia is not accessible if you've made further modifications. Remove the custom ad blocker rule(s) and the page will load as expected.