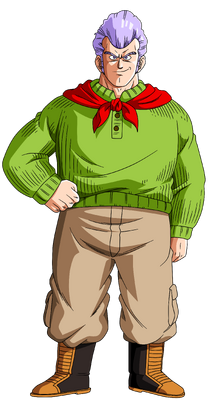 General White
ホワイト将軍,Howaito Shōgun
Sexe
Masculí
Naixement
 ? (Planeta Terra)
Primera aparició
Bola de Drac Volum , capítol (manga)
Bola de Drac capítol (anime)
Espècie
Humà
Tipus
Soldat/Lluitador
Altura
 ?
Pes
 ?
Tècniques
.
Organització
Exèrcit de la Cinta Vermella
Ocupació
General
Família
Dues germanes anònimes
Veu
Tesshō Genda
Ad blocker interference detected!
Wikia is a free-to-use site that makes money from advertising. We have a modified experience for viewers using ad blockers

Wikia is not accessible if you've made further modifications. Remove the custom ad blocker rule(s) and the page will load as expected.