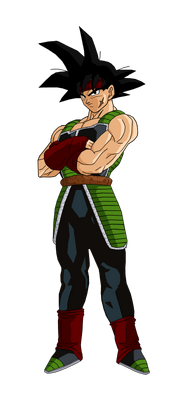 En Bardock (バーダック, Bādakku) era un guerrer de l'espai de categoría inferior que es va rebelar contra en Frízer quan va descobrir el seu pla de destruïr el Planeta Vegeta i liquidar la seva espècie.
És el del pare d'en Son Goku (Kakarot) i en Raditz. Personatges Guerrers de l'Espai Soldats d'en Frízer Esquadra d'en Bardock Rebels
Ad blocker interference detected!
Wikia is a free-to-use site that makes money from advertising. We have a modified experience for viewers using ad blockers

Wikia is not accessible if you've made further modifications. Remove the custom ad blocker rule(s) and the page will load as expected.